Gerdes Construction Breaks Ground On $3 Million Siesta Key Project
(SARASOTA, FL) — Buyers interested in a single family residential that overlooks the Gulf of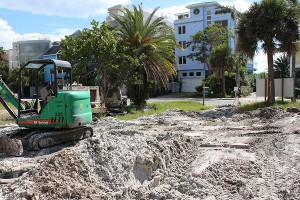 Mexico and is only steps away from world famous Siesta Key Beach are in luck. Gerdes Construction this past week broke ground on a new, three-story modern that when finished will combine more than 3,000 square feet of indoor living space with an additional 1,100 square feet of rooftop, outdoor living area that offers commanding views of the Gulf.
Designed by leading Sarasota architect Leonardo Lunardi and featuring interior design by Cheryl Gaddie of CG Interior Design, the property, located at 641 Beach Road, occupies one of the last remaining parcels currently available on Beach Road. It is also one of the only remaining properties along Beach Road currently available for single-family use. Rave Investments has the property listed for $3 million.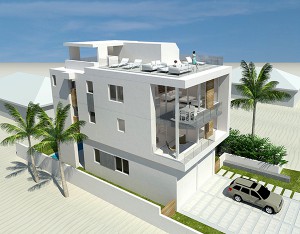 Among the amenities included are 4 bedrooms, including a spacious 3rd-floor master suite, a complete chef's kitchen, 4 full bathrooms plus 2 additional ½-bathrooms, a 2-car garage, a swimming pool, and a spacious rooftop deck with a covered outdoor kitchen. Elevator access is provided to all floors including the rooftop deck. Large windows and open air patios on the 2nd and 3rd floors offer premium views of the Gulf as well.
"The opportunities to build a single-family home along Beach Road are incredibly limited these days," says Gerdes Construction President Daniel Gerdes, whose company has established itself as one of the area's premier high-end residential and commercial builders. "So we wanted to make sure this was going to be something really special. From the ground up, this property is a showpiece and something more contemporary than Siesta Key has seen in quite some time. We are proud of that, and we think buyers will be as well."
For more information, contact Rave Investments, Inc. at 941.400.0580 or email info@GerdesConstruction.com.