Rick Liska Joins Gerdes Construction As Superintendent
(SARASOTA, FL) — Gerdes Construction, Inc., a southwest Florida leader in high-end commercial, residential and dental/medical office construction, has hired Rick Liska as the newest member of its fast growing team.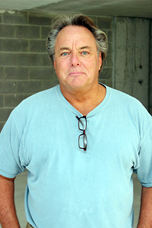 Liska, who will serve as a superintendent and project manager for Gerdes, has more than 35 years of experience in the construction industry, mostly in high-end residential remodeling and historic preservation in Michigan. Among the high profile projects he has supervised are the restoration of the historic Mission Point Resort on Mackinac Island, MI, and restoration of Ann Arbor's Michigan Theater, which dates back to the vaudeville era.
As a superintendent for Gerdes, Liska will be responsible for project site management, scheduling, worker and trade supervision, budgeting and code compliance. His hiring marks the fourth top-level hire for Gerdes since early March, a sign of the company's fast growing strength in the region's construction industry.